Mirabai Holland M.F.A. EP-C, CHC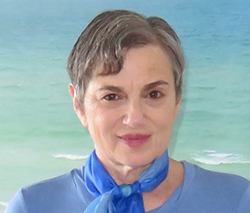 Mirabai is one of the leading authorities in the Health & Well-Being Industry. She is an ACE Certified Health Coach, and an ACSM Certified Exercise Physiologist. She served four years as chair of the American Council on Exercise instructor examination Committee and examiner for the American College of Sports Medicine. She develops lifestyle protocols addressing various health issues and has counseled thousands of clients. Her programs include: Lose to Win™ Weight Loss Program, The Health Coaching Program for Manatee County FL 7000 government employees, Nutrition and Weight Management program with Mount. Sinai Hospital, NYC, Skeletal Fitness® the first Osteoporosis exercise program in the US, A Women's Heart, first Women's Group exercise Cardio Rehab program in the US for Lenox Hill Hospital, NYC, Congestive Heart Failure protocol for NY visiting nurses, Developed Cancer Wellness Program with Memorial Sloan Kettering, Consultant, National Arthritis Foundation's  PACE (People With Arthritis Can Exercise) Manual, Developed Pedaling with Parkinson's program for Neuro Challenge Foundation and Sarasota Memorial Hospital, FL.
Holland is the creator of several home exercise videos that are customer top rated on QVC and Amazon and creator of the online workout club Moving Free With Mirabai.
President of NuVue LLC, a Healthy Living Content Video Production Company.