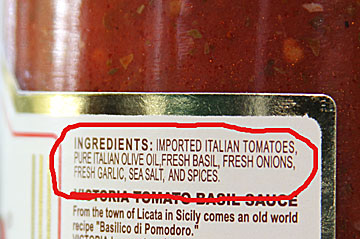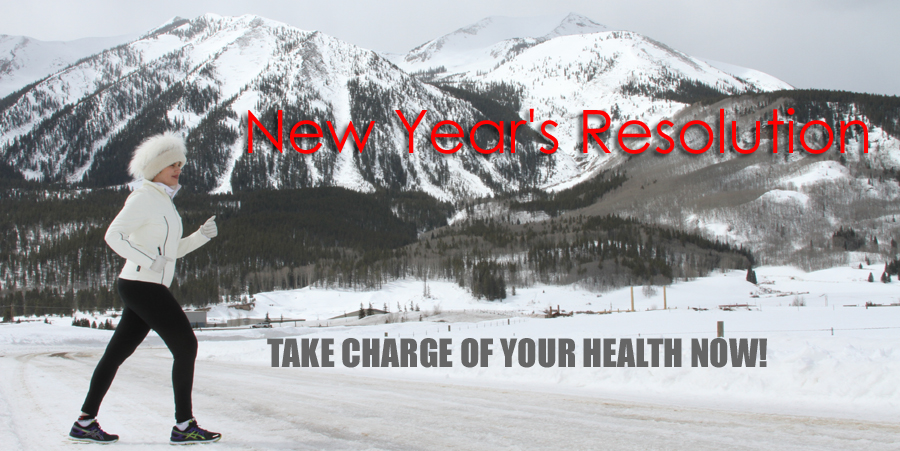 Now if one of your New Year's resolutions is to get back into shape and lose those unwanted pounds I'd like to give you a gentle reminder to get moving again if you want to "live long and prosper". Here are some ideas to get you started and keep you on track.
EASE into the Best Shape of Your Life.
That's right I said EASE! After all it is only January  it's never too late to do the right thing by your body. The reason most diets and exercise programs fail is people ask too much of themselves and expect to see results too soon. We all know the story of the tortoise and the hare. Well, this story is not a classic for nothing. A killer diet coupled with a killer workout is a resolution killer. It'll never work. Over my thirty-year career, having seen hundreds of these types of programs, including my own, fail, I've developed a method that works for virtually anyone.
Of course, be sure to check with your doctor before beginning this or any fitness program.
First, weigh in. You don't need to tell anybody how much you weigh, but you need to know. One pound = 3500 calories. So, to lose a pound you have to either not eat, or exercise off 3500 calories. The right way is to do a combination of both. But start slowly and build up at your own pace. You need to break your goals up into small chewable bites.
Say you want to lose 20 pounds. Break that up into 5-pound increments.
And don't try to lose 5 pounds in a week or two. The first 5 pounds is the hardest, so give yourself a full six weeks to lose it, while easing into a fitness program. After that you can safely lose about 1 pound a week.
Here's how it works.
Get a notebook and write down everything you put in your mouth for the first week. Get a calorie book and look up everything you ate every day.  If you're like most people, you'll be shocked by how much food that is. Also look at your food labels. For instance, if your ingredients on your tomato sauce don't look like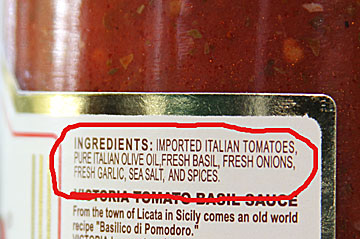 this, you might want to consider switching brands.
You'll be surprise how much sugar, saturated fat and just plain gunk you'll find in unlikely food products like tomato sauce. Eat as much fresh food as you can.
Aerobic exercise carries tremendous health benefits. It also burns calories, boosts your metabolism and keeps you in a positive frame of mind. So, that first week, make it your business to do 10 minutes of aerobic exercise, like brisk walking, every day.
The second week, eat everything you normally eat, but cut your portions in half.
Try to exercise 15 minutes a day. The week you first cut your portions down is usually the toughest. But it gets easier.
By week three you should be looking at the kinds of food you eat and trying to eliminate the empty calories; sugary soft drinks, salty snack foods, fat filled fast food etc. Start consuming smart calories .Try to substitute foods you actually like, foods with fewer calories that fill you up and have some nutritional value.
Try not to eat more than 1500 calories a day.
Gradually build up your aerobic exercise until you're doing a half hour every day.
After six weeks you will be on a fitness program you can stick with and you'll probably have lost your first five pounds.
You'll be eating smarter, feel and look better, be healthier and more equipped to stick with it for the next 5 pounds and the next and the next.
Check out my New Year, New You Specials at www.mirabaiholland.com 

TAKE CHARGE OF YOUR HEALTH & FITNESS: 7 DAY FREE TRIAL AVAILABLE ON MIRABAI's ALL ACCESS ONLINE EXERCISE CLUB. GET 35 WORKOUT VIDEOS FOR ONLY $99 a year! INFO  CLICK ON THIS VIDEO
NEW! Moving Free Ballet Barre Workout With Chair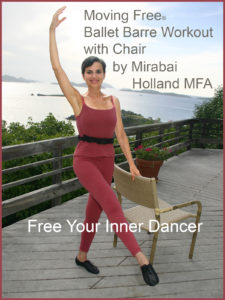 AVAILABLE ON MIRABAI's ALL ACCESS ONLINE EXERCISE CLUB. GET 35 WORKOUT VIDEOS FOR ONLY $99 a year! INFO
No need to be a dancer to enjoy Mirabai Holland Moving Free® Ballet Barre Workout with a Chair instead of a barre for support. Get a serious ballet style workout like the pros do daily. Her easy to follow instruction and gentle coaching takes a Yin-Yang approach. Dance is Work-Dance is Play. She ends with a short routine  based on the moves you just learned so you can free your inner dancer.
For more info on women health coaching and fitness at home exercise programs come and visit me at www.mirabaiholland.com and be Fabulous Forever!
Follow Mirabai Holland on 
TAKE CHARGE OF YOUR HEALTH! GET STRONG, LIVE LONG! For more info on health and wellness programs please visit www.mirabaiholland.com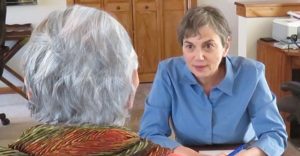 SPECIAL PRICE JUMP-START HEALTH COACHING PACKAGE  CLICK HERE
GREAT FOR WOMEN WHO WANT TO GET HEALTHY & STAY FIT WITH MIRABAI'S SIGNATURE MOVEMENT TECHNIQUE  AND HEALTH COACHING SESSIONS THAT TAKES THE PAIN OUT OF THE GAIN! IF YOU ARE STRUGGLING WITH AGE ONSET ISSUES LIKE  WEIGHT GAIN, MENOPAUSE, OSTEOPOROSIS, HEART DISEASE, DIABETES, ARTHRITIS AND MORE YOU. Available on Skype or Phone.
For more information about Health & Wellness coaching contact askmirabai@movingfree.com
 Follow Mirabai Holland, Certified Health Coach & Certified Exercise Physiologist:
Save
Save