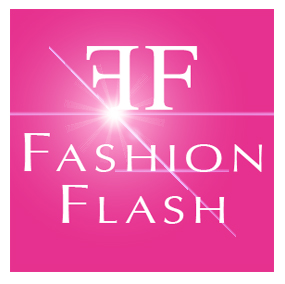 Welcome to another NEW Holiday Week Edition of Fashion Flash! I'm your host, Health & Wellness Blogger, Mirabai Holland from MovingFreeWithMirabai.com. Join us Fashion Flash! Bloggers for some Holiday Fabulousness. We've got Fashion, Beauty, Health, Lifestyle and a Partridge in a Pear Tree. Enjoy.

Erika, blogger in chief at Notes from My Dressing Table is sharing Beautiful Holiday Gift Ideas from Evine She also has a special discount code for first time customers and a fabulous giveaway open through 12/16.
Deb of No-Nonsense beauty Blog has a holiday gift of health for the whole family.  Find out more.
Can the state of your personal space affect your health? Jackie Silver Style shares interesting findings.

After 40, eyelashes and brows can get sparse and brittle. Allison from Never Say Die Beauty introduces you to the Art Natural Advanced Eyelash and Brow Enhancer that's helping her achieve longer, fuller, softer lashes and brows fast!

Melanie from Society Wellness teaches us that the health and tone of the muscles in our face are the keys to a youthful glow, and a balanced body.

Inka of glamourgrannytravels  goes green in exotic Bogor/Indonesia.

Okay, she's no Diana Nyad but Claude Noelle Toly is a swimmer and she recently swam around the Statue of Liberty, a long time dream.  Not too shabby for an antique dealer by day.  Do you have a similar dream?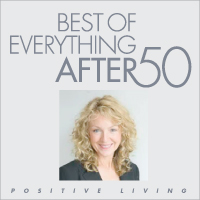 Barbara Hannah Grufferman, author of THE BEST OF EVERYTHING AFTER 50 and AARP Contributor, shares her best tips to stay strong . . . for life.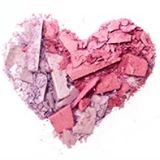 Marcia from Beauty Info Zone is crazy about concealers. She obsessively collects them but some get used more than others. What 3 concealer brands are high on her radar these days.
The holidays are in full swing. Thanksgiving just passed us and now Christmas is in a couple of weeks. Tania from 50 Is Not Old styles a holiday outfit today that will be sure to put you in the Christmas spirit.

Looking for a high quality gift for a special woman? Prime Beauty is giving away this Tahaitan South Sea Pearl Necklace from The Pearl Source.
And if you need a little nudge to help avoid gaining those extra pounds try my Holiday Workout Kit: A Great Buy!

For a gift that keeps on giving for a lifetime, check out my holiday 50% discount  on all my products. Put MOVENOW AT CHECKOUT GOOD UNTIL 1/30/17
TAKE CHARGE OF YOUR HEALTH! SHED THOSE HOLIDAY POUNDS!

EASE IN, BECOME MOBILE, GET STRONG, LIVE LONG!

For more info on health and wellness programs please visit www.mirabaiholland.com
 Follow Mirabai Holland, Certified Health Coach & Certified Exercise Physiologist:
.