Here is the latest issue of our Fashion Flash News For Women 40 plus. Our fab host is Shelia from paintedladies Her Painted Ladies beauty blog empowers readers the latest makeup information and techniques so they can feel and look their very best.
So join us Fashion Flash bloggers and read all about the latest info and deals for make-up, skincare, fitness, fashion and lifestyle trends.
We will help you be and stay Fabulous!
As our health-conscious population lives longer and longer, I think aqua, with it's ability to surround and support our aging bodies while we keep them operational, is the wave of the future. Get those creaky bodies in the water. Try it, you'll like it.
NEW WORKOUT DVD BY MIRABAI HOLLAND:
SLOSH WEIGHTS MIND BODY LAND & AQUA WORKOUT!
GET 25% OFF ALL MIRABAI HOLLAND DVD PRODUCTS UNTIL June 30, 2017

PUT THIS CODE AT CHECKOUT: FAB VISIT www.mirabaiholland.com

Learn more: WATCH NOW!
GET STRONG, LIVE LONG!
Visit:  www.mirabaiholland.com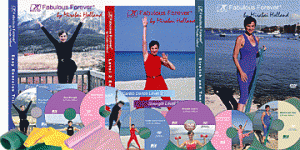 Follow Mirabai Holland on 
EXERCISE SMART WITH MIRABAI HOLLAND MFA
Certified Health Coach, Certified Exercise Physiologist
TO SHOP NOW CLICK HERE