Today's FABULOUS Fashion Flash host is Deb from NononsenseBeautyblog
Deb is a beauty expert who is passionate about giving her readers the best and most current info on skincare. What a find!
We Fashion Flash bloggers  as always give you the best up-to-date info and products to help you be and feel your best this week.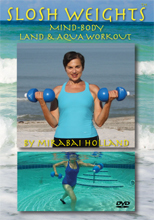 Join  Certified Exercise Physiologist & Health Coach Mirabai Holland on:
 20% OFF ALL DVD PRODUCTS UNTIL 6-30-18 Put in coupon code  HEALTHY at Checkout! PLUS Free USA Shipping at  www.mirabaiholland.com