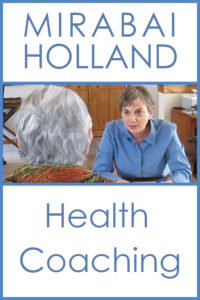 Health Coaching Online: On Skype or Phone    In these times of Gym Closures and Social Distancing, it can be pretty tough to get and stay fit.  In your last annual check-up (before the corona virus pandemic) your doc says "whoops your blood pressure is up and you're 15 pounds heavier than last year. I'll give you some meds, but you'll have to lose weight and get into shape, OK?
You say OK, you walk out and then what?
At that time you may have joined a gym, hired a personal trainer, gone on a diet, or taken a walk? You might have done one or several of these because, after all, you knew you had to do something. Right? But how long was it till you threw up your hands and said, "ugh, I got started and now I'm off the track again.
What went wrong? Maybe nothing, except you might not have been psychologically ready to take those steps.
And now because we have some free time on our hands you might be thinking about what you can do to really make those healthy changes stick for the rest of your life. 
If you need some help, I have your back! Here's a short video about my Health Coaching Technique                    
TAKE CHARGE OF YOUR HEALTH NOW! REMOTE: SKYPE OR PHONE  2 NEW OPTIONS! 
SPECIAL THREE 30 MINUTE SESSIONS HEALTH COACHING PACKAGE ($59.50 PER SESSION) CLICK HERE
50% OFF.  USE DISCOUNT CODE: COACH AT CHECKOUT ($87.50) CLICK HERE
For more information about Mirabai, visit www.mirabaiholland.com
Follow Mirabai Holland on 
hav