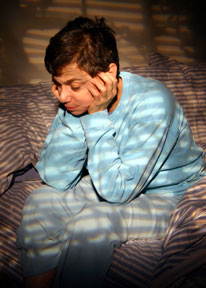 Holiday Exercise: Dance Your Blues Away!
I find myself as you may too, during these times of social distancing feeling a little blue. So I dust off my sneakers and get ready to move because I know cardio exercise improves mood and can keep us more balanced and able to cope.
Research shows that cardio exercise improves mood because it increases levels of serotonin and endorphins in the brain. These are important neurochemical transmitters, which help to elevate and stabilize your mood.
In fact one of the known causes of depression is a lowered level of serotonin. Aerobic exercise can be as effective as medication for relieving mild to moderate depression in many cases.
More Reasons Why Cardio Exercise Improves Mood
There is more to cardio  exercise than serotonin and endorphins. It helps lower adrenaline, a chemical associated with stress to help promote relaxation. And as you become more fit you feel better about how you look and feel. This can give you a positive outlook in general. Try some easy aerobics. You may just cardio dance your troubles away. I make sure I'm exercising aerobically most days of the week, at least for 30-60 minutes. I not only feel my spirits lift while I'm exercising but for many hours afterwards. So try my take on the old Arlen & Koehler song lyric that Judy Garland sang, "forget your troubles, come on get happy" you can exercise your blues away.
Take a look at my New Online Workout Club. We have 35 workouts  and more coming.
"It's time to workout those blues away!
50%

OFF TOTAL MEMBERSHIP ONLINE WKOUT CLUB Code:

HOLIDAY20

CLICK HERE

ALL WORKOUT DVDs – 20% PUT CODE THANKS AT CKOUT FREE USA SHIPPING ALL WORKOUT DVDs  CLICK HERE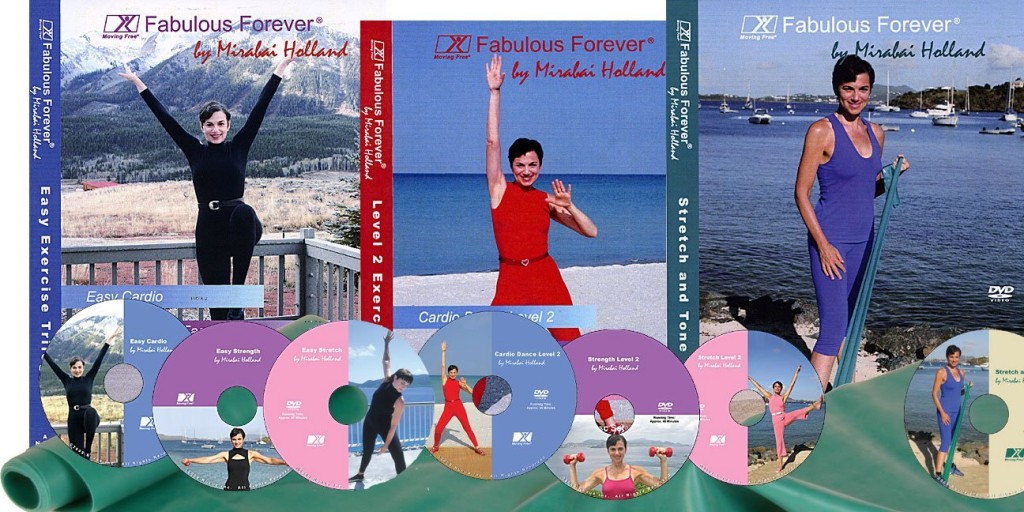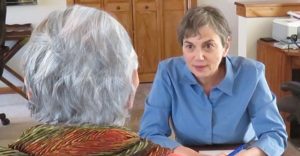 GREAT FOR WOMEN WHO WANT TO GET HEALTHY & STAY FIT WITH MIRABAI'S SIGNATURE MOVEMENT TECHNIQUE  AND HEALTH COACHING SESSIONS THAT TAKES THE PAIN OUT OF THE GAIN! IF YOU ARE STRUGGLING WITH AGE ONSET ISSUES LIKE  WEIGHT GAIN, MENOPAUSE, OSTEOPOROSIS, HEART DISEASE, DIABETES, ARTHRITIS AND MORE YOU. Available on Skype or Phone. For more information about Health & Wellness coaching contact askmirabai@movingfree.com    
REMOTE: SKYPE OR PHONE  2 NEW OPTIONS! 
SPECIAL THREE 30 MINUTE SESSIONS HEALTH COACHING PACKAGE ($59.50 PER SESSION) CLICK HERE
50% OFF.  FIRST 1 HOUR SESSION USE DISCOUNT CODE: COACH AT CHECKOUT ($87.50) CLICK HERE      
CLIENT TESTIMONIALS
Follow Mirabai Holland, Certified Health Coach & Certified Exercise Physiologist: