Can Sleeping Less Equal Weight Gain
Eating fewer calories, exercising more and still having a hard time getting those extra pounds off? Here's a question for you: How's your sleep?
I for one, every time I travel, seem to gain a couple of pounds just when I want to look my best.
I noticed that I tend to sleep less and intermittently when I am on the road. Once I settle again in a place, my sleep gets more regulated and I am able to drop those pounds.
I've adjusted my sleep pattern, as I have gotten older to help myself sleep better. The earlier I get up in the morning the better chance I have of getting to sleep that night and staying asleep for a longer period of time. I'm more energized, and when I eat, I eat less and feel more filled.
Can Sleeping Less Equal Weight Gain
It turns out that there are many studies that indicate that sleeping less then 7 hours can increase body weight. One recent study with several pairs of twins, found that the twin who slept more than 9 hours was about half as likely to gain weight as the one that slept only 7.
Sleep deprivation affects your hunger urge. If you sleep less, you feel like eating more and you probably do. That's because not sleeping increases your body's level of gherlin, the hunger hormone and decreases leptin the "I'm full" hormone.
A sleep study in Finland with middle-aged adults who had sleep problems found that women had greater sleep related weight gains than men. Though men were also affected. The study indicated that it seems the fewer hours you sleep the more calories you tend to eat the next day.
If you want a good night sleep here's are some things to consider:
Exercise: Don't exercise too late in the day. So many of us go to the gym after work but it can keep you up at night. Late exercise can prevent the body from making sleep-inducing melatonin for several hours.
Caffeine: It can take 6 or more hours to wear off. Having that cup of coffee after dinner, even with a low fat dessert, may not be such a good idea.
Alcohol: A couple of drinks with dinner can wake you up in the middle of the night and make it hard to get back to sleep. I have a friend who swears by a glass or two of wine at lunch but never alcohol after 2pm. She says she sleeps like a baby at night. I think if I had a glass or two at lunch, I'd sleep like a baby at 2pm and be up for the night at 5.
Stress: And then there is our old buddy stress. We all have some level of stress and how we deal with it can keep us up at night. Getting yourself relaxed in quiet, dark, temperature controlled environment can relieve stress and induce a desire and ability to sleep.
So what's it going to be, wide awake at 3am or getting that beauty sleep and waking up lighter and brighter on your toes? Learning to get a good night's sleep is a process.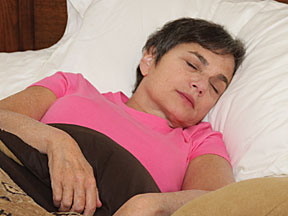 Don't stress over it, it may keep you up at night.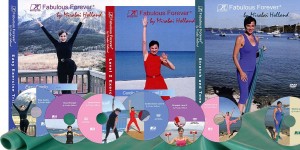 TAKE CHARGE OF YOUR HEALTH!
For more info on health and wellness programs please visit www.mirabaiholland.com
As far as the latest in my world of health and wellness, please check out this health coaching video. If you are ready to break the cycle of failed diets, exercise programs with no results. Do you have low energy, high stress or persistent health issues,
YOU HAVE COME TO THE RIGHT PLACE!

CONTACT: askmirabai@movingfree.com
 Follow Mirabai Holland, Certified Health Coach & Certified Exercise Physiologist: