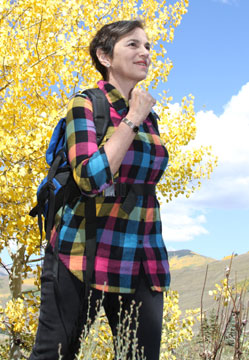 Often the first thing to go in tough times is money spent on fitness.
Here are a few ways to keep your exercise resolution without having to ask for a government bailout.
The outdoors belong to everyone. So, getting your daily dose of aerobic exercise in the form of a ½ hour plus brisk walk is a solid zero dollars option. Walking to your favorite music ads Rocky-like inspiration.
Walking to work
Walking up the stairs instead of taking the elevator
Walking your dog
Walking in place while you watch your favorite television show
These all count too. You don't have to do a ½ hour all at once.
Every exercise minute counts.
Get a pedometer, (you can get one for under 10 bucks) and count your steps throughout the day. It's a great incentive to keep walking, and those steps really add up.
On the days when the weather doesn't cooperate, there are exercise DVDs. Not free, but affordable, I suggest you get at least one DVD for each of the major components of fitness, aerobic/cardio, strength training, and stretching/flexibility. There are literally thousands to choose from and you can buy conveniently online.
Make sure your instructor is certified by a nationally recognized certifying body like ACSM (American College of Sports Medicine), ACE (American Council on Exercise), or AFAA, (Aerobics and Fitness Association of America)
Try to find an instructor that shares your approach to fitness.
Many websites offer free clips so you can get an idea of what you're getting before you buy.
Often the best deals are 3 or 4 packs. So shop around.
Local health clubs and community centers are offering great specials these days. Check out monthly, seasonal and yearly memberships.
Or, you might want to sign up for a class or two a week.
If nothing else, exercise will lift your spirits in between looking at your finances.
Besides, your body is a good investment. It will pay you back in quality of life.