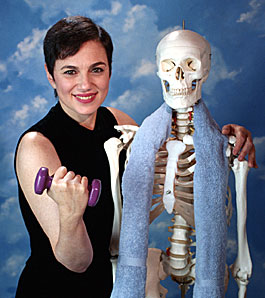 We all have a lot to lose if we take a serious fall. Assuming we survive, the effects can be life altering. And if you have osteoporosis, what would have been a minor slip and fall for others, could have devastating consequences for you.
Fall Prevention Video
Here's a fall prevention video that should be of interest to anyone interested in staying upright.
Osteoporosis Fall Prevention Video

There's a story that prompted me to post this video and write this article. Here it is.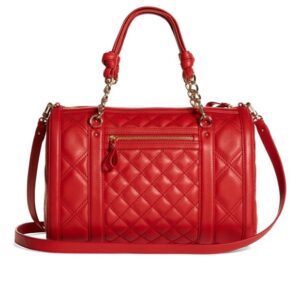 I have a friend who had been eyeballing this cute little red purse for a couple of months.  She didn't need it but she wanted it and sort of became obsessed with it.
She'd visit it online and wave to it in the store. But, there's no way she was going to buy that purse because wanting it that bad made her feel a little stupid.
Well, the darn thing went on sale the other day at 40-percent off and another 10-percent off with her store card. Now, of course, she had to have that red bag.
Apparently, so did every other woman in the United States. Because, she had it in her online shopping cart and by the time she got her credit card out, it was no longer available. It had been snatched right out of her cart.
She was furious. She felt violated. "How dare they sell MY red purse?"
She called the company.  They apologized and looked for one in their inventory anywhere. They gave her stores and a warehouse to call and reserve it before the last one could be sold. She called around for over an hour and finally got to someone who found one in California and ordered it for her.
As she was patting herself on the back for her investigative skills and persistence my friend had an aha! moment. She had recently been diagnosed with osteoporosis. Her doctor had given her a list of endocrinologists he'd be comfortable recommending but she hadn't even looked at it, let alone researched it.
"I had been meaning to but I had been putting it off for no good reason. I thought why on earth don't I apply that same purse passion to taking charge of my own health care?"
Health Care Not Sexy?
She thought about it for a minute and the answer she came up with unnerved her a little. "Health care is not sexy,"  Purses are sexy! Purses are sexier than being healthier and maybe living longer? Eek!
But health is sexy! Quality of life is sexy!
As she started to Google the doctors on the list, she began to sing a parody to that old rock song.
"I'm too sexy for my purse, too sexy for my mouse pad, but not too sexy for my doctor's office. Maybe a little bit too sexy, but I'm goin' anyway."
LOOKING GOOD VS FEELING GOOD?
I think perhaps my friend has touched a nerve in many of us. Would we really rather look good than to feel good?
Sure seems like it. I think it's that very premise that prompted an ad agency to come up with a TV commercial for a dietary supplement featuring a sexy dancing X-ray skeleton of a baby boomer model that's protecting her looks by protecting her bones.
It got my attention. If you can't get them to do it for health, get them to do it for beauty. Twistedly brilliant!
So I guess, if beauty is your motivation, go for it; especially when the health comes with it.
But what do you do if you already have osteoporosis like my friend, or have low bone mass, or you just have the good sense to want to take of your bones?
Osteoporosis And Calcium
 Weight Bearing Exercise
Weight bearing exercise actually builds bone in youth and will help maintain bone."As we get older the type of exercise changes a little bit. We still have to do some impact work but it has to be safe to avoid injury and falls so you want to add balance training, flexibility training, and safe movement to make sure the individual is able to stay active and healthy."
So what's the takeaway here? My takeaway is if you like standing on your own two feet, taking care of your bones is about as sexy as it gets.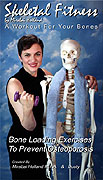 by Mirabai Holland MFA Certified Health Coach, Certified Exercise Physiologist.
EASE IN, BECOME MOBILE, GET STRONG, LIVE LONG!

TOTAL MEMBERSHIP ONLINE WORKOUT CLUB Code: CLICK HERE
Visit mirabaiholland.com for more health info, and products.
 Follow Mirabai Holland, Certified Health Coach & Certified Exercise Physiologist:
Save