Healthy holiday treats. Really? We all seem to suspend our healthy eating habits during the holidays. Maybe rightly so. There are so many delicious temptations. Go ahead I say. The holidays come but once a year. However, not all treats are created equal. Here are three healthy holiday treats to add to add to your list with a little less guilt.
HEALTHY HOLIDAY TREATS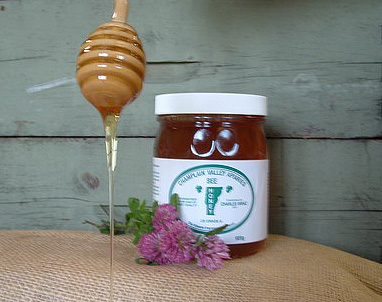 Great Tasting Honey  Champlain Valley Apiaries, Middlebury, Vermont has been producing high quality honey since 1931. Their honey is extracted from blossoms of clover and alfalfa and comes in crystallized and liquid form. Their crystallized honey retains all its vitamins, and nutrients because it is neither heated nor filtered. And the flavor is wonderfully light and delicate making it a perfect ingredient to use in cooking or to simple spread on a piece of whole grain toast. And I like the liquid in my cocoa.
For an extra health boost try Charles' Royal Blend, a combination of crystallized honey, 10 grams Bee Pollen, and 10 grams of Royal Jelly.
Available online at www.champlainvalleyhoney.com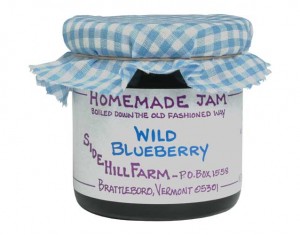 Deliciously Pure Handmade Jams & Preserves
Side Hill Farm, Brattleboro, Vermont produces all their jams & preserves with small batches of fruit, sugar and nothing else. There are no preservatives, pectin or other thickeners.  There's just enough sweetness so as not to camouflage the fresh taste of the fruit. It comes through strong and pure whether you put some into your yogurt or just eat it plain for a quick healthy treat.  There are many wonderful flavors to tickle your palate. Wild Blueberry, Blackberry, Apricot Orange Marmalade, and Strawberry are available online at http://www.sidehillfarmjam.com
For more exotic flavors like Mango Habanero, Hot Red Pepper or Cinnamon Pear call 1-802-254-2018.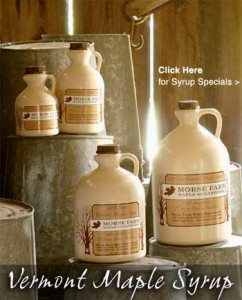 Morse Farm Maple Sugarworks                   200 Year Old Maple Syrup? Not exactly. But Morse Farms, Montpelier, Vermont has been making its Maple Syrup for 200 years. They are part of the reason why Vermont Maple Syrup is the standard by which all syrups are judged. "We think you can taste eight generations of experience in our products." Their 100% pure Maple syrup is rich in calcium, potassium, B vitamins and niacin. It comes in 4 different grades of syrup from light to full body taste: Vermont Fancy Grade, Grade A Medium Amber, Grade A Dark Amber, and Grade B. I dribble it on my cereal in the morning and use it in my baking.
Available online at www.morsefarm.com 
BTW I don't having any stock or financial interest in any of these companies. I just like this stuff.
And, after indulging, burn some of  those calories off with one of my workouts. Check them out at www.mirabaiholland.com 
Happy Holidays!
Send YOUR favorites to askmirabai@movingfree.com