I find myself swimming most days of the week for about 45 minutes. And though I do my regular exercise (weights, stretching and aerobics) I am experiencing a whole new level of mind-body fitness in the water. No matter what's on my mind, or how tired I might feel every single time I immerse myself, the movement of my body, and the rhythm of my breath put me into an alpha state and the time just flies by.
I got to wondering about the science of all of this. And sure enough a study published in The American Journal of Cardiology found that swimming lowered blood pressure substantially in adults over 50. Participants built up to 45 minutes three to four times a week and lowered their blood pressure an average of 9 points. (That's as much as some blood pressure medications according to the Mayo Clinic).
Other aerobic exercise like cardio dance, brisk walking and biking also works. But swimming has virtually no impact on your joints, and gliding weightlessly through the water with a rhythmic stroke creates a mantra that induces a meditative state which is also know to help reduce blood pressure.
I hate to get techy now that I'm all relaxed, but just so we are all on the same page, blood pressure is the pressure your blood vessels experience when blood is pumped through them by your heart. Two numbers represent the pressure leaving and returning to your heart. The first number is called systolic blood pressure, when your heart pumps out. The second number is diastolic blood pressure, when the blood enters your heart from the lungs. Normal blood pressure is about 120/80 and high pressure starts around 140/90.
So try taking some of your aerobic workouts into the pool, and get some swimming in. Your blood pressure may thank you for it.
As always be sure to check with your doctor before beginning any exercise program.
*Effects of Swimming Training on Blood pressure and Vascular Function in Adults Over 50 Years of Age http://www.ajconline.org/article/S0002-9149%2811%2903445-X/abstract
Here are the blood pressure guidelines from the American Heart Association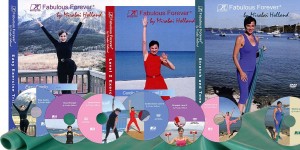 TAKE CHARGE OF YOUR HEALTH!
GET STRONG, LIVE LONG!

PUT FABNOW2 at checkout and get 40% off until March 31, 2017

For more info on health and wellness programs please visit www.mirabaiholland.com
 Follow Mirabai Holland, Certified Health Coach & Certified Exercise Physiologist: