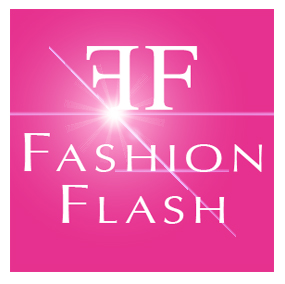 Hi ladies! It's Mirabai from MovingFreeWithMirabai.com. I'm your host this week for Fashion Flash Monday August 26, 2013. We've put together a 40 plus women's ePotpouri of information for you. We've got it all, essential oils, recipes, exercise, grooming, beauty secrets, health and plus size news. It's all here today, just a quick click away.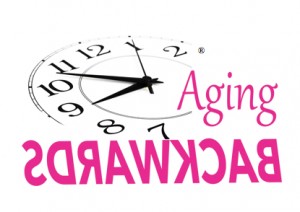 Aromatherapy goes back to ancient times. Jackie Silver from AgingBackwards.com sniffs out the benefits of essential oils.


Still Blonde after all these Years shares her recipe for Baked Asiago Chicken.   A quick easy recipe sure to please Women over 45.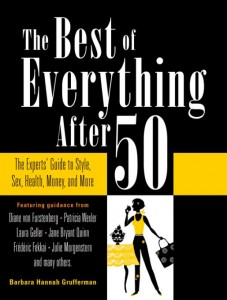 Positive Aging expert Barbara Hannah Grufferman wrote the book about living your best life after 50 . . . and wants to show you how to get everything "below the belt" back in shape . . . fast.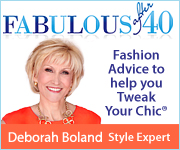 Thinning hair is a common problem in women over 40, and it can be a real downer. Style expert Deborah Boland shares simple hairstyles that will make your thinning hair look thicker and stylish.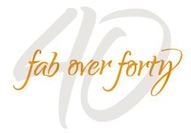 Want flawless looking skin and lighten age spots? Fab Over Forty checks out this new product customized to your skin tone.

Fashion mega brand Diesel uses plus size models in its newest ad campaign and demonstrates there is real beauty in body diversity.

Cindy from Prime Beauty was introduced to a Japanese beauty secret that is 1500 years old and she's sharing her discovery of the Konjac Sponge with us! 
Many of us think we are eating healthy, but often unaware of hidden calories and nutritional information.  If you are struggling with weight loss, check out the nutrition in your favorite foods with this FREE nutrition label calculator from MenopauseMakeover.com.  Too much of a good thing isn't always good.

Deb of No-Nonsense Blog finds out which health news to trust.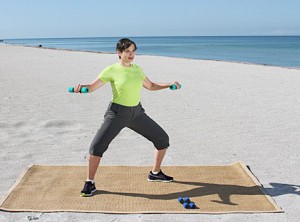 Here's a little Flash that may make a difference in your life.
A study from the Mayo Clinic has revealed that menopause and weight gain are linked because proteins that store fat do a better job of it when estrogen is lost after menopause.  They also cause fat to be burned by the body more slowly. So weight gain after menopause is hard to fight.  A study from University of Pittsburgh points out that postmenopausal women gain about 12 pounds 8 years following menopause. Something else happens too. Even women that don't see weight gain after menopause experience a shift in body shape that expands their waistline. That's because lower estrogen levels cause fat to shift from hips and thighs to the belly.
Menopause and weight gain is a serious health issue, not just a cosmetic one. Belly fat has been linked to higher incidence of heart disease, and being overweight in general puts you at greater risk for Diabetes, and some types of Cancer.
So what does one do about menopause and weight gain?
Spot reducing doesn't really work. The only real way to get rid of that belly fat is to lose weight everywhere and sculpt your body with exercise.
Let's talk calories.
1lb of weight equals 3500 calories. So to lose 1lb a week, exercise 200 calories off with about a half hour of moderate Cardio a day and eat 300 calories less every day. That's 500 hundred fewer calories per day. Multiply by 7 days will you're on track to lose one pound per week. What can make this process easier is combine Cardio with Strength exercises. Cardio burns calories and Strength speeds up your metabolism to keep you burning more calories even after you exercise. Try this anti-menopause-and-weight-gain routine. Of course always consult your doctor before beginning any exercise program.
·        Monday, Wednesday, Friday, and Sunday, do 30-60 minutes of moderate Cardio exercises like brisk walking, swimming, biking jogging, or dance exercise videos.
·        Tuesday Thursday and Saturday do a full body sculpting strength routine
You'll need some stick toitiveness, particularly for the first couple of weeks. But, I can tell you from experience, this approach works. Keep me posted on your progress.
For more health and fitness information for women and in home exercise programs visit www.mirabaiholland.com