Our 4th of July edition of Fashion Flash is hosted this week by Marsha from Beauty Info Zone which is one of the best makeup and cosmetic blogs online. With an extensive background as a makeup artist and writer she gives you the best of the best reviews on the latest in makeup and skincare.
The rest of our Fashion Flash Team is busy giving you, our lovely readers the most current info on fashion, makeup, beauty, lifestyle and more. Please check us out and have a fabulous 4th!
Menopause, Exercise and Hot Flashes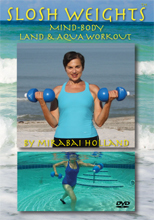 Menopause pre and post is on the mind of many women. I'd like to share this exercise study that showed that regular exercise did not reduce the intensity or amount of hot flashes in post menopausal women. However, those women that exercised on a regular basis slept better and were less depressed. Guess what? Many of my clients (myself included) who were avid exercisers also said their hot flashes did not diminish. But they experienced less mood swings and had more energy than others who exercised less or not at all.
So keep moving and if you need some help get 25% off all my exercise DVDs. Put in SUMMERFAB at Checkout. Good until 7/30/2017.
PLUS FREE USA SHIPPING AT www.mirabaiholland.com
CONNECT WITH MIRABAI HOLLAND, CERTIFIED HEALTH COACH AND EXERCISE PHYSIOLOGIST: SPECIALIZING IN COACHING WOMEN 40 PLUS on PHONE OR SKYPE CLICK HERE

TAKE CHARGE OF THEIR HEALTH NOW!