Health Coaching: A New Way To Keep Those New Year Resolutions.
So you go to your annual check-up and your doc says "whoops your blood pressure is up and you're 15 pounds heavier than last year. I'll give you some meds, but you'll have to lose weight and get into shape, OK?
You say OK, you walk out and then what?
Join a gym, hire a personal trainer, go on a diet, take a walk? You might do one or several of these because, after all, it's a new year and a new you.
Right? Right, and you try something. But how long is it till you throw up your hands and say, "ugh, I got started and now I'm off the track just like last year."
What went wrong? Maybe nothing, except you might not have been psychologically ready to take those steps.
For any change there is a process. One of the models that are used is the transtheoretical model of behavior change (TTM) developed by James O. Prochaska , Ph.D
 There are 5 stages:
 Precontemplation – going along not aware of a need for, or not wanting a change.
 Contemplation – recognizing a need to do something to improve your situation and considering making some sort of change.
Preparation – doing some research, making small changes, or at least thinking about what you're going to do to help yourself.
Action – Actively making lifestyle changes,
Maintenance – Having made changes, keeping the healthy lifestyle going.
All too often we jump from contemplation to action without being ready for the change. It can feel like getting off a plane in Antarctica wearing shorts and a T-shirt. You wanted to be there but you weren't ready for what that change would be like, and what you'd need to do to stay there comfortably.
But there is help, a new kind of help.
The health and fitness industry is rising to the challenge of our increased involvement with our own health care.
Many of us still think of fitness professionals as muscle heads with great bodies and not much else. Those types will always exist, but more educational opportunities including degrees and certifications are spawning a new breed of health & fitness professional, one that's part of the health as well as the fitness industry.

Enter the Health & Wellness Coach.
Not to be confused with a personal trainer, the Health & Wellness Coach is a consultant who helps you go, through, preparation, to action and on to maintenance. The coach helps you determine your health and wellness goals and needs. Once you have a path to your goals the coach continues to work with you to help you find the behavior modifications, activities, facilities and allied health professionals (MDs Ph.Ds, Nurse Practitioners RDs, PTs, Personal Trainers, Exercise Instructors, etc.) to support your healthy lifestyle. You can do this on your own, but it having someone with health industry knowledge to help you focus is a big plus.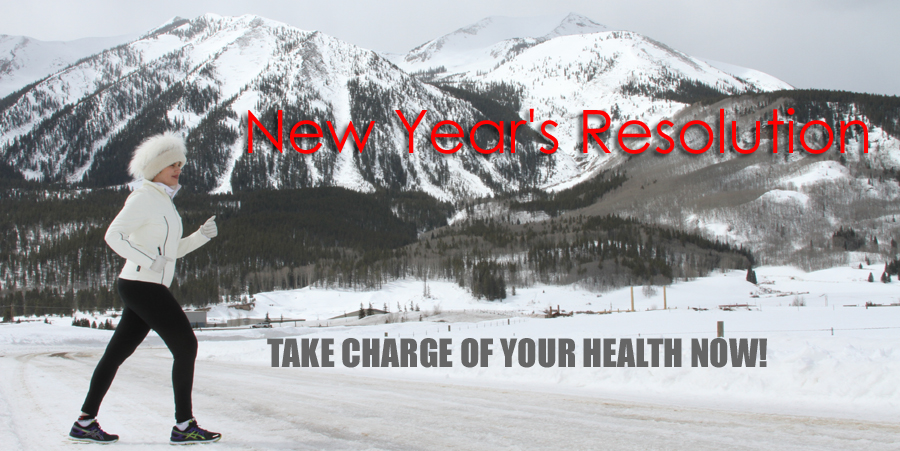 Check out my New Year, New You Specials at www.mirabaiholland.com 
TAKE CHARGE OF YOUR HEALTH & FITNESS: 7 DAY FREE TRIAL AVAILABLE ON MIRABAI's ALL ACCESS ONLINE EXERCISE CLUB. GET 35 WORKOUT VIDEOS FOR ONLY $99 a year! INFO  CLICK ON THIS VIDEO
NEW! Moving Free Ballet Barre Workout With Chair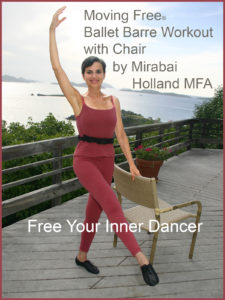 AVAILABLE ON MIRABAI's ALL ACCESS ONLINE EXERCISE CLUB. GET 35 WORKOUT VIDEOS FOR ONLY $99 a year! INFO
No need to be a dancer to enjoy Mirabai Holland Moving Free® Ballet Barre Workout with a Chair instead of a barre for support. Get a serious ballet style workout like the pros do daily. Her easy to follow instruction and gentle coaching takes a Yin-Yang approach. Dance is Work-Dance is Play. She ends with a short routine  based on the moves you just learned so you can free your inner dancer.
For more info on women health coaching and fitness at home exercise programs come and visit me at www.mirabaiholland.com and be Fabulous Forever!
TAKE CHARGE OF YOUR HEALTH! GET STRONG, LIVE LONG! For more info on health and wellness programs please visit www.mirabaiholland.com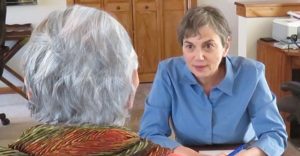 SPECIAL PRICE JUMP-START HEALTH COACHING PACKAGE  CLICK HERE
GREAT FOR WOMEN WHO WANT TO GET HEALTHY & STAY FIT WITH MIRABAI'S SIGNATURE MOVEMENT TECHNIQUE  AND HEALTH COACHING SESSIONS THAT TAKES THE PAIN OUT OF THE GAIN! IF YOU ARE STRUGGLING WITH AGE ONSET ISSUES LIKE  WEIGHT GAIN, MENOPAUSE, OSTEOPOROSIS, HEART DISEASE, DIABETES, ARTHRITIS AND MORE YOU. Available on Skype or Phone.
For more information about Health & Wellness coaching contact askmirabai@movingfree.com
 Follow Mirabai Holland, Certified Health Coach & Certified Exercise Physiologist: