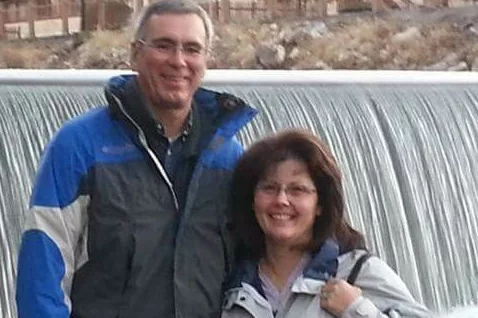 My wellness vision is to live a long and healthy life, but I struggle with managing my stress level. Mirabai has coached me on getting it under control.
I am learning how to react to stress in a more mindful way, which has led me to be more centered and balanced. Mirabai has helped me to step back, take time to think before I act, and set boundaries for things I do and don't want to do. I realize it's ok to say no to situations that cause stress. This has caused a positive change in my behavior.
For example, I lost someone very close to me and it had an impact on my health both physically and mentally. Plus, I am Diabetic and a stress eater. When I am stressed, I tend to reach out for the sugar, eat more and in less healthy manner than I should. Mirabai has given me tools to be more mindful of my eating habits. She helped me plan my meals instead of eating on impulse. For instance, now I take my lunch and am less likely to go out to eat or grab food that is less healthy with bigger portions. Now If I go out to lunch, I try to balance it and have a lighter dinner.
Another strategy that Mirabai suggested and really works well for me, is when you know you're going out to eat, look up the restaurant's menu online and choose a healthier option ahead of time. Doing this really took the pressure off going out to eat and I succeed in eating healthier.
In general, I have changed to eating more chicken, fish and less red meat. I eat more grains, beans, fresh veggies and fruits. I'm tracking my food, looking at my nutrients, and my calories. I'm keeping my saturated fats lower because of other health risk factors I have and I am learning how to be more vigilant about food so that I will lower my chances of getting other health problems.
My A1C went from Diabetic 7.0 to Pre-diabetic 6.2 in 5 months. I am still on meds but I think what made such a difference in my labs is the change to a better diet. Managing my stress and sticking with a regular exercise program have been particularly challenging.
This is still a journey for me but I feel better and I have more energy. I am concentrating on getting my life more in balance and Mirabai is a great resource to help me achieve this goal.
Mirabai and I are a good fit. I don't feel I am being judged – I feel Mirabai is compassionate and listens to me. She realizes it's not going be a quick fix. It's more than eating better and losing weight, it's all aspects of my life that impact my health. She also helps me look at my blood work, manage health issues and be more informed so I can ask the right questions of my health provider.
Health coaching has given me tools to help manage my stress, make better food choices, and encourage me to exercise more. I think health coaching has been so beneficial for me. It has enabled me to better my well being mentally and physically. I have recommended many people to do health coaching and continue to do so.
If you have health issues and need guidance, resources and support in a confidential environment, health coaching may be for you.
Sharon Tarman
Public Safety, EMS