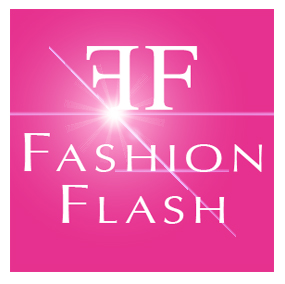 FASHION FLASH FEBRUARY EDITION!  I am Mirabai Holland, from Moving Free With Mirabai and am proud to host our NEW  Fashion Flash Blog for Women over 45!
Now is a great time to work on yourself and broaden your horizons. And, we're here at Fashion Flash to give you the information and support you need to be Fabulous Forever!
From all of us at Fashion Flash we wish you to stay Healthy and Safe.

Is Argan oil worth the extra money? Deb of No-Nonsense Beauty Blog has the answer.
NEW! Insightful and up-to-dated edition eminent Mount Sinai lung specialist and leading pulmonologist Neil Schacter, M.D.,  "The Good Doctor's Guide to Colds and Flu, which describes how to avoid illness, boost immunity, and combat congestion, fever, and discomfort when cold, flu, and other respiratory infections strike. Included is a vital chapter on COVID and what you can do to keep you and your family healthy and safe! #In

It's the coldest time of winter in Angie's part of the world. So at Your True Self Blog, she's sharing her style tips and outfit combinations for dressing the warmest on the coldest days of the year!

With so many of us at home this past year, athleisure wear has become the biggest fashion trend of 2020 and it looks like this will be true of 2021 too. Phyllis Lerner of followPhyllis, along with some of her buddies, shows us how to have fun with sweatshirts right now.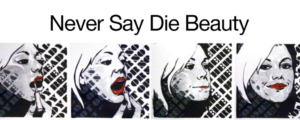 After a mishap where she fried her hair with an old flat iron, Allison from Never Say Die Beauty is reviving her hair with Olaplex No. 4 Bonding Maintenance Shampoo. Are you on the bonding bandwagon?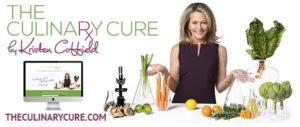 February is both Valentine's Day and Heart Health Month. That makes it the perfect time to prioritize wellness and a healthy waistline. Kristen, from theculinarycure.com , has a delicious heart and health friendly recipe to make your Valentine swoon with delight. Spicy Ginger Shrimp with Spinach is a wellness wow, get the recipe here
 The Culinary Cure is about eating a diet rich in the things our bodies are programmed to utilize to cultivate wellness and avoid disease. You can read more here.
Kristen  has a wonderful new book out called How Healthy People Eat: An Eaters Guide To Healthy Habits, easy to understand and useful information that makes sense of why food is complicated. Check it out!

No matter the weather, a healing lotion should be at the top of your list for winter. Prime Beauty wants you to learn about the latest from Elina Organics. This organic lotion will fix many of your dry skin woes.
Marcia from Prime Beauty is head over stilettos over Seabuckhorn Healing Lotion. Read about everything it can do!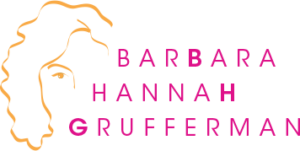 Even though Americans are eating more, we're not necessarily eating smarter. Award-winning author and Founder/Editor of Menopause Cheat Sheet, Barbara Hannah Grufferman, offers best tips to eat better to stay strong, energized and be ready for what's next.
NEW!MEMBERSHIP ON-DEMAND WORKOUT CLUB FREE 7 DAY TRIAL!
CLICK HERE TO LEARN MORE & JOIN by Mirabai Holland MFA Certified Health Coach, Certified Exercise Physiologist.

Mirabai Holland On DVD – FREE USA SHIPPING CLICK HERE

In these times of social distancing and sheltering in place is a perfect time to focus on your health and well-being. It can make a big difference to keep your immune system strong. If you need some help, I have your back! Here's a short video about my Health Coaching Technique how I have helped my clients achieve a balanced and Healthy Life. If you are ready to break the cycle of failed diets, exercise programs with no results or have low energy, high stress or persistent health issues, YOU HAVE COME TO THE RIGHT PLACE!
FIRST HEALTH COACHING SESSION. CONTACT MIRABAI: askmirabai@movingfree.com
Follow Mirabai Holland on