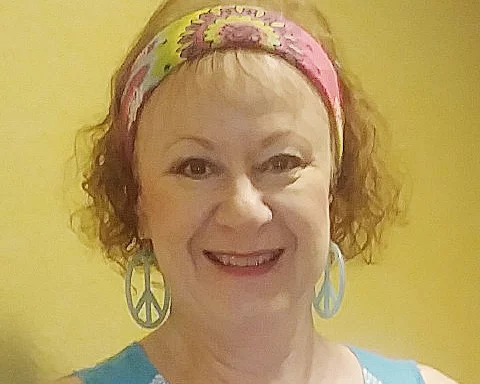 I've had the same doctor since I was 19. I have 5 wonderful granddaughters now, so you can guess how long this doctor has known me, my habits and my condition. He knows I want to stay healthy as I age. So, when my A1-C stayed up around 6.7 for a while, and I didn't really do much about it, my doctor started nudging me toward meds to keep my sugar in line. I absolutely didn't want to go on meds unless it was absolutely necessary, and I was thinking about making some lifestyle changes, but I guess I wasn't quite ready.
That nudge from my doctor may have been the final motivator because I finally decided to DO something.
I heard about Manatee's health coaching and read a couple of testimonials like this one about Mirabai. It sounded like the kind of help and non-judgmental support I needed to get on track. So, I contacted her.
We talked about my issues, set some goals and together we came up with things I would actually do to reach those goals without going nuts and giving up. Health coaching helped me focus.
We also came up with gradual plan for exercise. We incorporated intervals of light cardio with short spurts of more intense cardio that helped me become more aerobically fit.
Mirabai introduced me to the Mediterranean way of eating and sent me information that showed me what it's all about, what you should eat and what to avoid. She sent me healthy recipes that I could make to help empower me to stay with it. My husband was very supportive too.
I'm a cruncher and I used to eat late morning carbs like pop chips and rice cheddar snacks. But now I feel much better eating a hard-boiled egg, red peppers or celery with low fat sour cream dip. I'm happier having a few almonds or apple slices with natural peanut butter to keep me away from empty carbs and sugary snacks.
I had done weight watchers in the past, so I already knew how to read food labels and I went back to doing that and not eating the yucky stuff. I lost a few pounds and it felt good.
As for my A1-C, it came down too. And I didn't have to go on meds to do it.
Health coaching has helped me become more conscious of what I was doing and helped me wake up and simply get back on track when would get off.
This process could have taken a year or more but Health coaching with Mirabai helped me get it done in 3 months. But I was ready. And that was the key for me. The help, information and lifestyle I needed and wanted were there waiting for me. But I had to be really ready.
So, if you're really ready to make those changes. I would recommend Mirabai and health coaching for you.
 Mary Beth Tollise, Clerk's Office