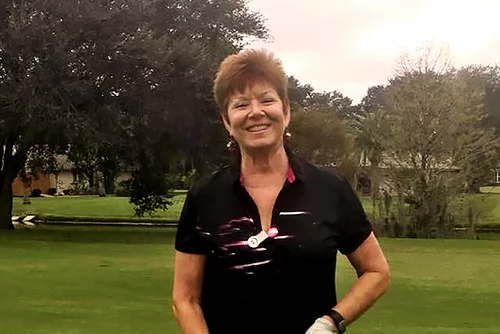 Health Coaching with Mirabai helped me define what was important and pressing for me to change if I wanted to live healthier. She helped me organize my thoughts so I was able to identify goals and develop my wellness vision. Then we were able to try different things until we found methods that worked for me, and that I could live with. This was not a cookie cutter approach. We tailored a program for MY individual way of doing things.
Mirabai never gave up on me when I was having trouble sticking to one of my methods. There was never any negative feedback, only encouragement and acceptance. If one thing didn't work, we would work together to find a different way to go that would help achieve, or when necessary, adapt my goals and find more effective ways to accomplish them.
For example, part of my wellness vision was to learn to manage my sugar cravings. One of my strategies was to start tracking my food and sugar using the My Fitness Pal app. It gave me an idea as to how much sugar I was consuming on a daily basis. With that information I was able to substitute some of the sugar choices for healthier treats. I changed from eating full fat gelato or ice cream to Chilly Cow Light ice cream. It has less fat, less sugar, fewer calories and still tastes good.
I made lots of small changes based on very defined goals and that helped me. Reducing portion sizes, being conscious of calories, learning about nutrients vs. junk, and what is ACTUALLY IN the foods I was eating helped me want to make, and stick with, healthier choices. It's not that I never have any junk or comfort food. But now I don't do it often. And, when I do I can limit myself, so I don't undo all the good I've done.
I've gotten really good results with this technique and I credit health coaching with Mirabai for helping show me how. My A1C went from 5.7 Prediabetic to 5.2 Normal. My Fasting Glucose went from 106 to 98 Normal. My total cholesterol went down to the 180s. My Triglycerides went down to 77.
Also, I never feel like I'm alone in this. Mirabai gives me good support. She is available between sessions to answer questions and to offer advice when I need it. This is not just a job to her – she's dedicated, and she has my best interests at heart. She has a depth and breadth of health information at her disposal. And if she doesn't know the answer off the top of her head, she knows how to do medical research so she's able to find the information, then sends me links to what she finds.
I would definitely recommend health coaching with Mirabai to anyone looking to make healthy lifestyle changes.
Eileen Hansen
Utilities