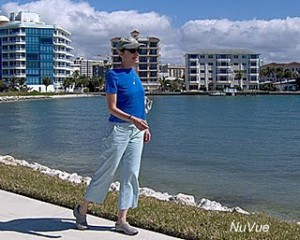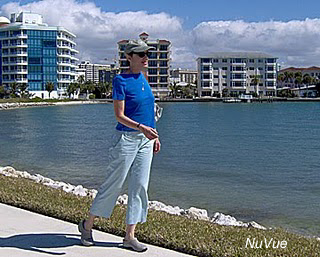 Interval Training Workouts Can Spice Up Your Exercise Routine!
If your exercise routine is getting a little stale it's time for some interval training workouts. These interval training workouts combine periods of lighter exercise with bursts of more intense exercise. You get faster results without knocking yourself out. It's a great way to jump-start your body again and keep your exercise program fresh.
You can apply the same interval training workouts in the water as well as on land. Here's a simple interval-walking, jogging or swimming program that will help you get and stay in shape. You will need a watch. (waterproof if used in the water.)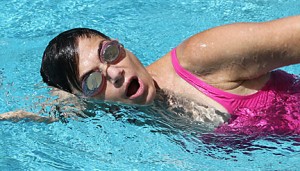 Start walking, or swimming at a slow pace for the first 5 minutes to warm-up, help elevate your core body temperature and increase blood flow to your working muscles.
Then pick up the pace for the next 3 minutes so you start to feel more effort but you can still carry on a conversation comfortably. Then pick up more speed for a 1-minute interval; either faster walking, a light jog or faster swim. Then go back to your comfortable conversation pace for 3 minutes. Alternate between 3 and 1 minute of faster walking or swimming intervals until you are able to sustain about 30-40 minutes 4-5 days a week.
I like to mix up my own interval training workouts alternating the days to get the most variety and training. For instance, do the walking /jogging interval workout on Monday, Wednesday and Friday. Then do the swimming interval workout on Tuesday, Thursday and Saturday. Either way, you'll find yourself enjoying your interval workouts more, increasing your fitness level, and looking forward to your next interval training workout. Have fun and remember you can be Fabulous Forever!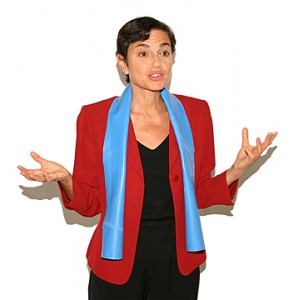 CONNECT WITH MIRABAI HOLLAND, CERTIFIED HEALTH COACH AND EXERCISE PHYSIOLOGIST: SPECIALIZING IN COACHING WOMEN 40 PLUS on PHONE OR SKYPE CLICK HERE
TAKE CHARGE OF THEIR HEALTH NOW!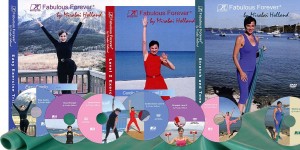 25% OFF ALL DVD AND EQUIPMENT! PRODUCTS UNTIL 8-31-18 Put in coupon code FABNOW at Checkout! CLICK MIRABAIHOLLAND.COM
EASE IN, BECOME MOBILE, GET STRONG, LIVE LONG!
Follow Mirabai Holland: Certified Health Coach & Certified Exercise Physiologist:
 EASE IN, BECOME MOBILE, GET STRONG, LIVE LONG!